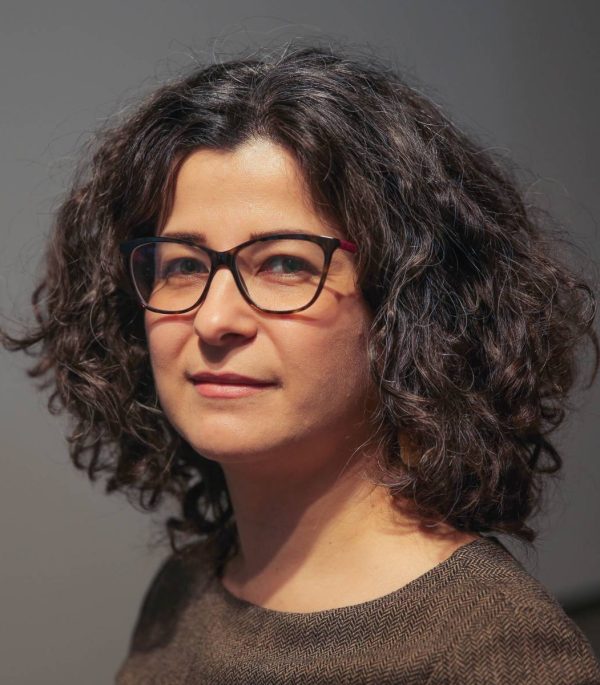 Choman Hardi
Non-Resident Fellow
Choman Hardi is an educator, poet, and scholar known for pioneering work on issues of gender and education in the Kurdistan region of Iraq and beyond. After 26 years of exile, she returned home in 2014 to teach English and initiate gender studies at the American University of Iraq, Sulaimani (AUIS), where she also served as English department chair in 2015-16.
She founded the Center for Gender and Development Studies CGDS at AUIS in 2015, developed and taught feminist courses, built a team, fundraised, and conducted and published research. Choman was the driving force behind initiating the first interdisciplinary gender studies minor in Iraq in 2017. She was also keen to make gender studies resources available in Kurdish and Arabic, and, with her team, secured funding from the European Union for it. In 2019, she received support from the UK Global Challenges Research Fund for a research project about masculinity and violence, in partnership with London School of Economics.
Choman is the author of critically acclaimed books in the fields of poetry, academia, and translation. Funded by the Leverhulme Trust, her post-doctoral research, Gendered Experiences of Genocide: Anfal Survivors in Kurdistan-Iraq (Routledge, 2011) was named a UK Core Title by the Yankee Book Peddler. Since 2010, poems from her first English collection, Life for Us (Bloodaxe, 2004) have been studied by secondary school students as part of their general curriculum in the UK (AQA and Edexel). Her second collection, Considering the Women (Bloodaxe, 2015), was given a recommendation by the Poetry Book Society and shortlisted for the prestigious Forward Prize for Best Collection. In 2017, a selection of her poems was published in Italian. In 2020, Considering the Woman was released in a French translation.
A former chairperson of Exiled Writers Ink!, Choman has facilitated creative writing workshops for the School of Oriental and African Studies, The Arvon Foundation, Spread the Word, Shetland Arts, Academi Wales, Southbank Centre, Apples and Snakes, and the British Council. She was Poet-In-Residence at Moniack Mhor Writers Centre in Scotland, Villa Hellebosch in Belgium, Hedgebrook Women Writers' Retreat in the USA, and The Booth in Shetland.